From29 June 2020 To 03 July 2020
Digital Italian Sustainability Week 2020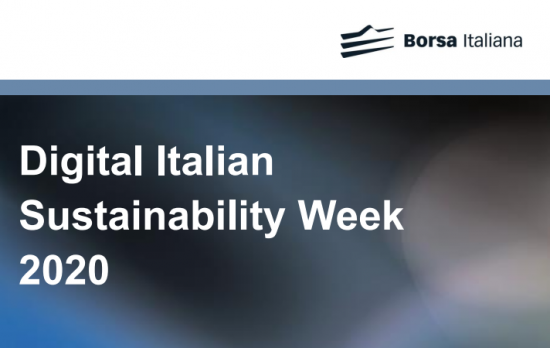 From 29 June to 3 July Borsa Italiana organizes the Italian Sustainability Week: the usual annual event dedicated to meet and dialogue between companies and domestic and international investors on issues of sustainability and innovative sustainable finance, for the first time entirely digital.
For IGD will be present Claudia Contarini, Investor Relator and Francesco Soldi, head of marketing and sustainability.
For more information please visit Borsa Italiana website.
Share