Letter to the stakeholders from the Chairman and the CEO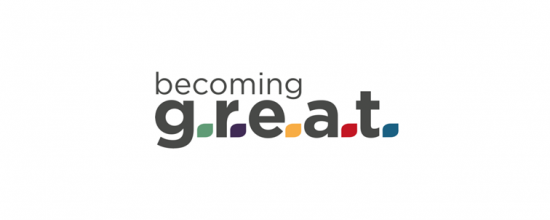 Dear Stakeholders,
We would like to present our 11th Sustainability Report referring to 2020, a difficult year for our sector. Starting from the month of February we suddenly found ourselves facing challenges which we could not have predicted when we defined our 2019-2021 Sustainability Plan. Once confronted with these challenges, we had two options: put our sustainability commitment to one side, given the then current circumstances or confirm it and strengthen it. We chose the second one, maintaining steadfast our commitments and confirming the process aimed at sustainability undertaken in 2011. We saw it, and we still do today, as a distinguishing feature of IGD, our approach so as to remain in the retail real estate market with a view to the long term. The pandemic convinced us even more how important it is for us to continue to give our contribution to ensure that the world is a place where focus on the environment is an element that cannot be put aside, where the health and safety of people are priorities and where compliance with laws is a steadfast pillar towards fairer social justice.
The pandemic also underlined the importance of innovation and it taught us that cooperation on all levels is necessary in order for us to surpass this phase. In short, it has been made clear to us how contemporary our strategy  «Becoming Great» is today: we want to continue our work following a sustainable approach to growth which focuses on environmental issues (Green), on people (Responsible), in an ethical manner (Ethical), in attractive places (Attractive), together with our  stakeholders (Together).
Having defined this, we asked ourselves how we could adapt the elements upon which our strategy is founded (material issues, sustainability risks and short, medium and long-term goals) to this current situation. First of all, we confirmed all our 12 material issues, with the addition of  necessary greater focus on «health» matters, integrating our already existing «wellbeing and safety» issue. In doing so, we are confirming that this is an issue in which we believe it is appropriate to invest both resources and time, both in the present and the future.
We also reviewed our sustainability risks. We had already identified them in 2019, we had said then we would monitor them and, if necessary, update them. Because of Covid-19 we decided to include specific "pandemic risks", especially in those most exposed areas: relations with the workforce, safety within the structures and the attractiveness of the same. Thanks to the KPIs that we introduced, we will assess over time the level of effectiveness of the actions taken to reduce each risk.
With the 2019 Sustainability Report, we reviewed our targets, establishing altogether 25 short, medium and long-term ones. In 2020 we took action in order to reach the short-term ones and to make headway with the medium to long-term ones. We decided to suspend or push back several of them, due to the decision made by IGD to go ahead in 2020 only with undeferrable investments and due to the impossibility of social gatherings within the Shopping Centres.
There is one target out of those we set (and reached) which we are proud to highlight:  in line with our CSR process, in 2020 we decided to  become a member of the United Nations' Global Compact, the world's most important initiative on the sustainability of organisations. By becoming a member, we are declaring that our strategies and operating activities are aligned with the universal principles on human rights, labour, the environment and the fight against corruption.
As required by Global Compact, we will report, starting from this Sustainability Report, on our annual progress to reach the goals set by the United Nations. Our commitment to ensure our reporting is in line with international best practices led us again in 2020 to satisfy the recommendations of the Task Force on Climate-Related Financial Disclosures (TCFD).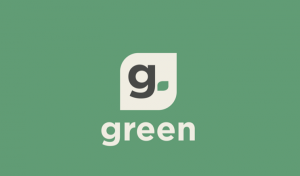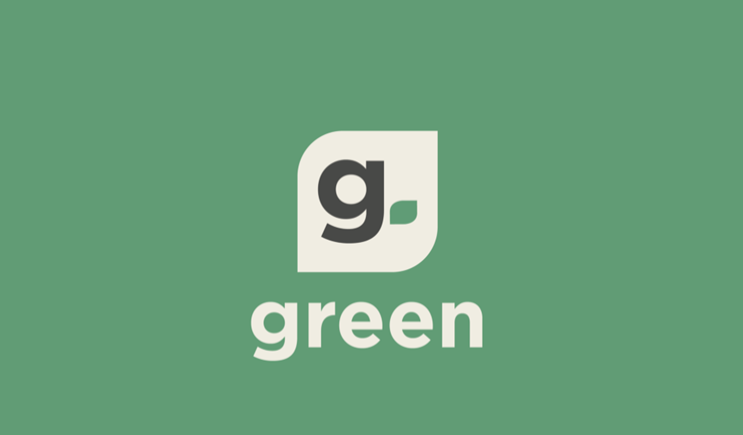 With regard to climate change, as shown in section  «Green», we did not stop investing in energy efficiency in 2020. Indeed, altogether we invested 1.2 million euros to improve our structures, installing systems that are more and more environmentally  sustainable.
Part of this investment was allocated to the continuation of relamping with led lighting systems, now installed in 19 Shopping Centres. To get an idea of the benefits that this brings in terms of energy efficiency, we have estimated that if we had not introduced this technology over the years, in 2020 our energy consumption would have increased by 6.6%.
We set ourselves the ambitious target of making our Shopping Centres «nearly zero emissions» by 2030: we are on the right track, thanks both to the decision, again confirmed in 2020, to use energy coming exclusively from renewable sources, and to that to install photovoltaic systems on the roofs or in the car parks of the Shopping Centres. We are pleased to have verified that following the installation of our eighth photovoltaic system,  mounted on the car park in ESP Shopping Centre  in Ravenna, once again in 2020 the percentage of electricity produced by solar energy increased (currently this represents 6% of the total energy consumed).
2020 was also the year in which we managed to reach our target of achieving ISO 14001 certification in 95% of the freehold Malls in Italy, completing the process we started in 2012; 3 other Key Assets were also BREEAM IN USE certified with an assessment level of «Very Good» (in addition to the 5 already certified in the previous years).
Consistent with our commitment to actively contribute to a transition towards "low carbon" economy, during the year we installed 19 EV charging stations in 10 Shopping Centres  and we intend, by the end of 2021, to have a total of 37 of them in 20 structures. We were one of the first in Italy to be equipped with such an extensive network in our Shopping Centres and we are pleased to see that car drivers are using them more and more.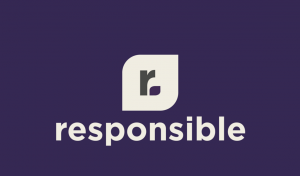 The way in which we conduct our business also involves focusing on people: for us this means acting in a «Responsible» manner both with regard to our employees and to the people that are present in our structures.
We continued this approach also in 2020: we guaranteed steady employment, we continued to invest in training and we confirmed our  Corporate Welfare Plan for the fourth year, increasing the services offered.  At the same time, we took action both to protect our co-workers during the pandemic as well as to continuously ensure safety in our Shopping Centres.
To do this, we invested a total of 1.3 million euros to implement effective measures to prevent the spreading of the virus both in the Italian Shopping Centres and in the Romanian ones. We are satisfied with the results brought about by these actions: no local outbreaks were detected (neither in our structures nor in any other Italian Shopping Centres) and visitors progressively started to  return to our Malls once it became possible.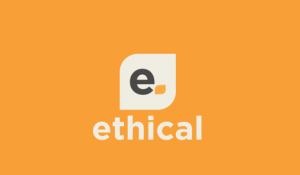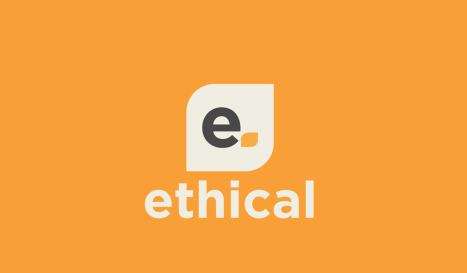 Once again in 2020 we confirmed how Ethics and Legality are two ineradicable factors in our approach to busines («Ethical»). We stated so in our Code of Ethics, which we updated during the year and this was reiterated by the results and recognitions we obtained throughout the year.
In 2018 our subsidiary Win Magazin was the first Romanian company to obtain UNI ISO 37001 certification,  the international standard for anti-bribery management systems.
In 2020 also IGD in Italy obtained the same certification, a demonstration of its commitment to tackle and mitigate the risks related to corruption.
At the same time we obtained the second  renewal of the Legality Rating, confirming the maximum score (3 stars) and we received two recognitions regarding corporate governance demonstrating that also in this field we are on the right track: we were one of the three best financial companies in the MID CAP segment in the Permanent Observatory on Corporate Governance promoted by The European House – Ambrosetti and our «governance risk»  received the best score possible in the ISS (Institutional Shareholder Services) assessment.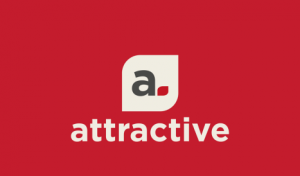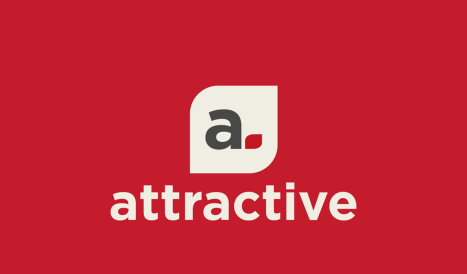 Making our Shopping Centres «Attractive» also remains a primary commitment for us.
In 2020 the activities we engaged in were, on the one hand, to further update our retail offer by introducing 18 new brands in our Malls, and on the other, to constantly adapt our strategies by using all the tools and channels available to ensure that our Shopping Centres remained «Spaces to be lived in», despite the restrictions imposed by the pandemic.
2020 was also a  year of innovation, as we defined our first Digital Plan. This was a further step in a process that had begun in the past and continued over the years as we constantly seized the growing opportunities offered by digital tools so as to increase contact with our visitors. With the aim of the Plan being to standardise the use of all the current digital tools, in 2020 we adapted the Shopping Centres' websites and we defined a specific strategy for the management of social networks.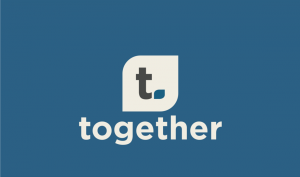 Handling this pandemic phase without the cooperation of you, our stakeholders, would have been even more difficult. Our approach is to listen and interpret your needs, to work  «Together» to identify the best solutions for our business. During this past year we have greatly increased our customary commitment to converse with you: the over 2,000 moments of interaction carried out with our tenants or the two visitors' surveys, in which over 6,000 people took part, bear witness to this.
The Covid emergency showed us that our Shopping Centres perform an important service in their local communities. This was demonstrated by the fact that even in a difficult year like 2020, we managed to engage in relations with 140 local associations and NPOs, who saw our centres as the place in which to achieve their goals.
In light of the actions carried out, we can now confirm that the decision to continue our sustainability process also in 2020, with all the necessary precautions, was without a doubt worthwhile.
Strengthened by this awareness, we are ready to face 2021, a year which is, on the one hand,  uncertain in terms of the evolution of the pandemic, but on the other, also stimulating thanks to some new developments that could take place, first amongst which the «Green Deal» promoted by the European Union. We actively take part in the  Sustainability Groups of the two European associations relevant to our sector, EPRA (European Public Real Estate Association) and the recently founded ECSP (European Council of Shopping Places), with the precise intention of analysing the proposals made by European legislation, assessing them and, if necessary and possible, proposing to the other members any modifications. At the same time, and with the same goals at national level, we actively take part (in the role of Chairman) in the ESG Commission promoted by the Consiglio Nazionale dei Centri Commerciali (National Association of Shopping Centres).
When 11 years ago we started along this path, it was then difficult to imagine that 6 rating agencies specialised in sustainability would have  assessed us in the course of one year. Not only did this happen in 2020 but we also always recorded an improvement compared to the previous years.
For this reason we are confident about the future: we realise that sustainability vocabulary contains words that have by now entered into everyday use in organisations, companies and civil society. We are of course pleased about this, aware that there is still plenty to be done but we are ready to play our part.
Share