Breaking news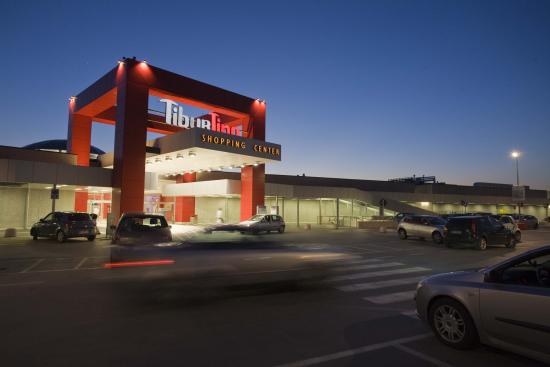 PROJECT INNOVATION – Lockers take-off in IGD's shopping centers
As part of the project that IGD has been working on for two years which focuses on using the innovation made possible by technology to increase the appeal of our malls and meet the needs of our visitors, a new service is being launched which was developed in partnership with Poste Italiane. In April work was, in fact, completed on the introduction of two lockers inside Centro Sarca in Milan and Tiburtino Shopping Center in Rome.
What is a locker?

It's an automated kiosk with a touch screen terminal, a bar code reader, and a mini printer which make it possible to pick-up orders made online, as well as ship any returns and pre-stamped packages.
This is a new opportunity for customers who will be able to make purchases on the websites of retailers who have adhered to the service and pick the merchandise up inside the two shopping centers that are open at least 12 hours a day.
The two lockers installed represent Poste Italiane's first test inside retail structures and testify to IGD's desire to guarantee that its shopping center visitors will have increasingly rich shopping experiences, including through the use of a multichannel approach.
***
CERTIFICATIONS – IGD's portfolio is increasingly more qualified
IGD is committed to ensuring that visitors have a comfortable experience in environmental sustainable structures. The different certifications, therefore, provide important confirmation as to the validity of the work done in terms of asset management.
In the past few weeks IGD's property portfolio has obtained two important environmental certifications: in March the Katanè center in Catania and at the beginning of May the Tiburtino Shopping Centre in Rome both received di BREEAM In-Use certification with a rating of "Very Good" for Asset Performance and "Good" for Building Management.
This is part of a journey begun in 2016 with the BREEAM certification of Centro Sarca in Milan, obtained post-restyling, which IGD decided to continue by beginning the BREEAM In-Use certification process for 4 of its key assets. Now that Katanè and Tiburtino have been certified, in 2018 the program will be completed with evaluations of the ESP center in Ravenna and the Puntadiferro center in Forlì.
In April 2018 IGD also obtained UNIENISO14001 environmental certification for three of its shopping centers: ESP, Puntadiferro and Le Porte di Napoli. To date 20 shopping centers or 74% of IGD's entire portfolio have been certified. The roll-out begun in 2012 will be completed by 2020. The goal is to obtain certification for the remaining seven shopping centers, including the four assets acquired from ECP on 18 April.
***
LEGALITY – The certification of Win Magazin confirms IGD's commitment to preventing corruption
In April the Romanian subsidiary Win Magazin SA received UNI ISO 37001 certification: an objective that was achieved on time, following the assessment carried out by the company RINA, which testifies to the IGD Group's commitment to transparent operations, free of any form of undue influence, including in the areas deemed the most vulnerable to potential compromises in business integrity.
What is the UNI ISO 37001 standard?

It is the only standard recognized worldwide that certifies how a company's way of doing business helps to prevent and fight corruption. The UNI ISO 37001 standard specifies the measures and controls that an organization needs to adopt in order to monitor its business and increase the ability to prevent corruption.
This is a significant result: Win Magazin is, in fact, the first Romanian company to obtain this certification. The result is, however, fully consistent with the sustainability policies of IGD which, in 2016, received a three-star Legality Rating from the Italian Competition Authority (Autorità Garante della Concorrenza e del Mercato or AGCM) which is the highest score possible.
Share