Breaking news of the first-half of 2019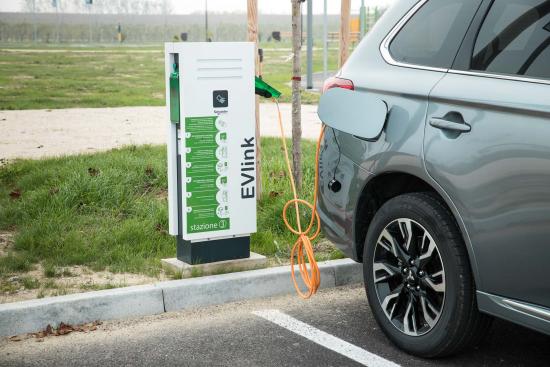 An increasingly more sustainable asset portfolio
Out of the shopping centers comprising IGD's real estate portfolio in Italy, 20 have already obtained UNI EN ISO 14001 certification and 5 BREEAM (3 more will receive this type of certification by the beginning of  2020).
In the last few months three more shopping centers were ISO 14001 certified: Maremà in Grosseto, Città delle Stelle in Ascoli and Leonardo in Imola, meaning that 88% of IGD's portfolio is now covered.
Similarly, two new BREEAM IN USE certifications were received: for centro ESP in Ravenna and Puntadiferro in Forlì.
These are important results, not only for the advantages in terms of more efficient operations, but also for the fact that certifications are increasingly being taken into account in property appraisals as a sign of quality and a guarantee for good performances in the long-term.
Wellbeing is a topic to which IGD is paying more attention: it's important that shopping centers are livable and comfortable for visitors and people who work in them. This is why IGD is paying more attention to its center visitors, planning events that improve their stay inside the malls, introducing free water stations and bicycle racks.
In terms of "green" initiatives, in the last few months IGD has continued to install solar panels: as a result of the ones installed in the first half of 2019, at Katanè (Catania) and Gran Rondò (Crema), solar panels have now been installed at a total of 7 centers.
IGD's concrete contribution to sustainable mobility
After having executed a series of operating and structural changes focused on increasing energy efficiency over the last few years, IGD is being to focus on the indirect impact (defined "Scope 3") that the shopping center has on the environment.
For this reason the Group has defined a series of initiatives focused on electric mobility, in order to both reduce the footprint of the people who go to shopping center and provide visitors with a service. Now at the Clodì Retail Park in Chioggia there are solar powered charging stations for electric bicycles which are part of a broader plan to install charging stations for electric cars. As a result of the agreement signed with Enerhub, specialized in electric charging solutions, the first 10 charging stations were installed at 5 shopping centers in Emilia Romagna (Centro Nova and Centro Lame in Bologna, Puntadiferro in Forlì, Centro Leonardo in Imola and Le Maioliche in Faenza). The agreement calls for the installation of 22 more charging stations at 13 shopping centers throughout Italy.
The work done to better communicate the progress made in sustainability
The attention paid by institutional investors to sustainability is constantly growing and, increasingly, investment decisions are based on Environmental, Social and Governance (ESG) criteria.
Toward this end, in the last period IGD increased its interaction with independent third parties who analyze sustainability strategies and performances, providing specific ratings which testify to the interest in the CSR path undertaken by the company beginning in 2011.
On 2 July IGD also participated for the third time in the Italian Stock Exchange's Sustainability Day held in Milan during which it had the opportunity to meet institutional investors who focus on topics related to social responsibility.
Share