Two important initiatives, aimed at maximizing the effectiveness of the 2022-2024 Business Plan guidelines, are taking shape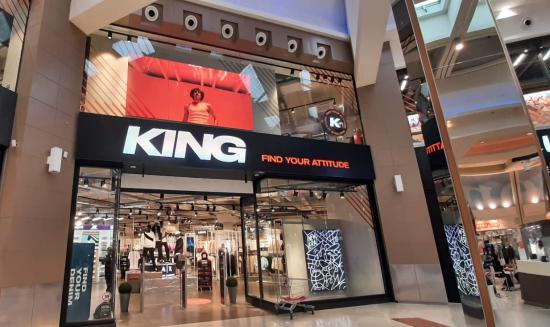 Over the last few weeks IGD has defined an important co-marketing project with Coop Alleanza 3.0 and signed 31 agreements with agencies that will develop omnichannel marketing strategies for the individual shopping centers. 
Let's look closer at the goals of these initiatives in an interview with both Roberto Zoia and Laura Poggi, who in IGD act as Director of Asset Management, Development and Network Management and Director of the Commercial Department, Marketing and CSR, respectively.
Firstly, we would like to be updated on how the merchandising mix is changing based on the guidelines we discussed in past issues of this newsletter.
L.P. Of course. In these first months of 2022 we have accelerated the inclusion of businesses focused on wellbeing and personal services with the inauguration of a 1,300 sqm fitness center at Centro Maremà in Grosseto, and the opening of innovative brands, with engaging layouts, like King Sport at Centro Leonardo in Bologna. A specialized medical center, Sanimed, was also opened at Centro Casilino in Rome, while we are getting ready to inaugurate Casilino SkyPark, a new 2,800 sqm rooftop with spaces dedicated to sports, entertainment, a green zone and games for kids.
On 21 April 2022 you announced the launch of an important co-marketing project with Coop Alleanza 3.0. What inspired this initiative?
L.P. The push came from the desire to maximize the effectiveness of the respective Business Plans that both IGD and Coop Alleanza 3.0 launched between the end of 2021 and the beginning of 2022 in order to provide an integrated response to the new consumer needs and behavior that have materialized over the last few years, dominated by the pandemic. The two plans both have a strong focus on marketing, which for Coop entails the relaunch of the hypermarkets, while for IGD it is based on digitalization. We, therefore, looked closer at IGD's centers where the Coop Alleanza 3.0 hypermarkets are located and launched a project which will involve 12 shopping centers.
Which areas were identified as providing concrete opportunities for your partnership?
L.P. There are three areas: digital, communication and publicity.
What are your objectives for digital?
L.P. We will strive mainly to increase the number of registered users for Area Plus, which is managed directly by the individual shopping centers through their respective websites, which will enrich our Customer Relationship Management platform. A better understanding of the customer profiles will allow us to respond even more effectively to their specific needs and develop tailormade promotional activities.  For members of Coop Alleanza 3.0 we have also envisaged a series of exclusive offers.
What communication initiatives will you work on together?
L.P. This is the area dedicated to the promotion of new developments, new openings and events in a specific shopping center, or special initiatives launched by a retailer, promotions on certain big name food products and other similar news. Thanks to the new co-marketing project we will be able to ensure that the message has a vast echo, leveraging also on the consolidated means of communication used by Coop Alleanza 3.0, like brochures and flyers.  By targeting the work we carry out together with the marketing departments of the 12 assets we will most certainly provide our structures with strong visibility.
There are, lastly, the aspects of publicity that are part of the third area of your partnership…
L.P. Exactly. In this instance, we are talking about shared campaigns which strive to fuel footfalls and drive sales, both in the hypermarket and in the mall, in the hope of providing retailers, like clothing which recently has suffered the most, with a breath of fresh air.  In 2022 a promotion, conceived some time ago by the marketing department, will be launched based on which newly registered Area Plus users will be given coupons to be spent at the relative shopping center. Carrying out this initiative jointly, with both the food anchor and the mall stores, will provide both retailers with great support.
This co-marketing project will cover all of 2022. Is there any chance it will be prolonged?
L.P. The project was just launched but if, after a certain amount of time, the results are satisfying we will assess whether or not to extend it over the entire three-year period of our Business Plan. Once we have tested the concrete benefits of including the profiles of the new users in our CRM system, we could also stipulate co-marketing agreements with the other food anchors in our shopping centers. In reality interest in moving in this direction has already been expressed. We also need to recognize that we have found that the consortia are very interested in implementing these projects, which provides an encouraging premise for the initiative's success.
So there is interest in restarting…
L.P. I would say yes, most definitely. After all, since the beginning of April we have also been organizing in-person events, albeit while complying with the mandatory controls and social distancing. This will certainly help us to create the operating conditions that most benefit all the brands found in our shopping centers.
The initiatives finalized over the last few weeks include the 31 new agreements stipulated in March with a series of marketing agencies, hired to monitor the activities of the single shopping centers. What motivated this decision?
R.Z. One of our main goals is to strengthen our CRM system and increase customer loyalty. We decided to develop customized solutions for the single shopping center as we are convinced that only by focusing on the uniqueness of the local area will we be able to understand the needs specific to each catchment area and develop successful initiatives. If in the past we worked on the online and offline activities of each shopping center with two different agencies, now we have decided to have a single agency for each center which will use an omnichannel approach to manage communication and marketing off- and on-line. We believe that this new configuration, along with the Coop Alleanza 3.0 co-marketing initiatives, will allow us to act in a way that is truly effective.
Where and how will you begin the "workout"?
R.Z. We have defined a partnership path with Coop Alleanza 3.0 for all of 2022. We plan on developing a calendar of initiatives together, leveraging on the potential of the digital communication systems of both IGD and Coop Alleanza 3.0. Initially we will also pay attention to joint communications relative to the restyling projects underway.
Share