The transformation that made the La Torre Shopping Center in Palermo more attractive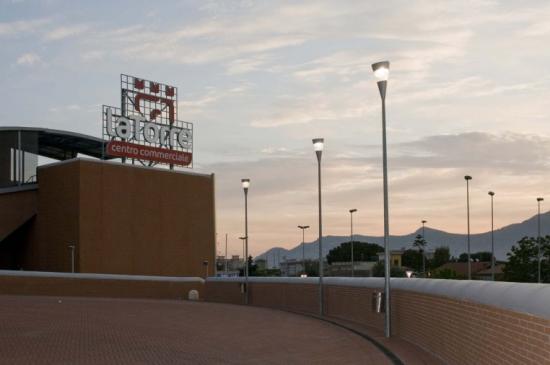 The work focused on remodeling the spaces created by reducing the size of the hypermarket in order to increase the appeal of the shopping centers and enhance the merchandise mix continued.
We asked Laura Poggi, IGD's Leasing, Marketing and CSR Director, a few questions in order to learn more about the work done and the results achieved specifically at La Torre, which today is more appealing thanks to the new positioning of the hypermarket (more convenience oriented), three medium-sized stores and the introduction of new brands and merchandise.
How did you approach redesigning the space and the merchandise mix at La Torre?
This shopping center was opened in 2010 in a densely populated neighborhood of the western part of Palermo which was appealing thanks to both the multiplex cinema and a merchandising mix that met the needs of the local catchment area. When the size of the hypermarket was reduced, a GLA of approximately 4,700 square meters became available which was used to create three medium sized stores which are now occupied by Deichmann, Calliope and, as of September, Terranova. The remodeling also made it possible to introduce a few kiosks in the mall which helped to further enrich the offer (for example, in one of the kiosks there is a flower shop).
What other marketing choices were made?
We rethought the profile of the restaurants, including in light of the hours of movie goers. We introduced new brands like Tally Wejl, Candida, Marlù, Mondadori and, in order to provide more services, we added a drugstore. The hypermarket, which occupies less space than before, is positioned differently now, epitomized in the brand promise "Super Conveniente".
What have the first results of this transformed space and merchandise indicated?
The first results confirm our initial idea, namely that the correct balance of the available space would improve the performance of the entire structure. Occupancy is now at 100% and footfalls were 16% higher than in 2022. The productivity of the hypermarket also increased by 70%. These results, therefore, are rewarding us for the work done to bring our design to life.
Share