Sustainability report
sustainability
Sustainability report 2018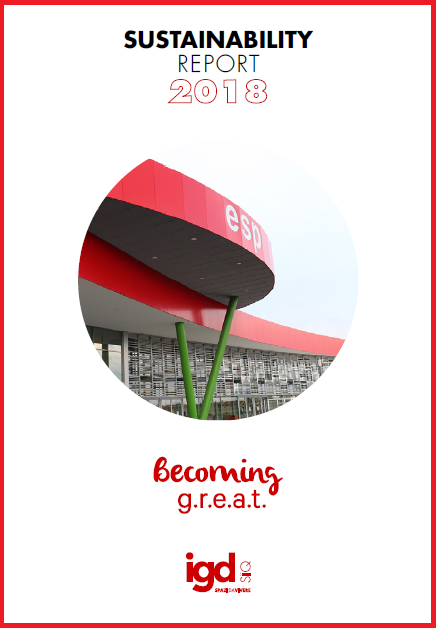 The Board of Directors approved the Corporate Sustainability Report together with the Annual Report. As in 2017, the CSR approved was subject to Limited Assurance by PricewaterhouseCoopers which certified compliance with the most important international standards (the GRI Standards).
This report, which maintains the structure of the 2017 CSR, contains three additions:
Reporting on the extent the targets found in the 2016-2018 Plan have been achieved;
Specific reference to 10 (out of 17) UN Millennium Goals and reporting on the steps taken by IGD to achieve them;
Elements to be used to assess the impact of 3 sustainability projects.
The performances of the company during the year are reported in the different chapters of the CSR, organized based on the acronym G.R.E.A.T. (Green, Responsible, Ethical, Attractive, Together).
Share