Social Borgo: when the shopping center becomes the place for socializing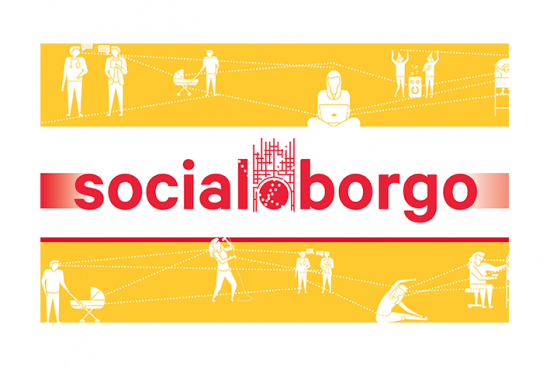 The second half of the year was witness to the launch of "Social Borgo. Verso un Centro Commerciale partecipato", a project that well represents how IGD intends to give its shopping centers a new role, broader in scope than just a place for shopping, which also reflects the specific needs of each community.
We spoke with Francesco Soldi, who experienced the projects' different phases directly, in his role as IGD's Head of Marketing and Sustainability.
How was the idea of Social Borgo born?
We included the idea in our Business Plan 2019-2021. We wanted to bring something very innovative to a shopping center inspired by the "social street" concept created in 2013 by a FaceBook group of residents of Via Fondazza in Bologna: an initiative which, subsequently, spread across Italy and abroad, that strives to foster the benefits stemming from increased interaction between people who live in the same part of a city.  This concept fits perfectly with our desire to enrich the shopping center with a new role in order to effectively meet the specific needs of the local community on a cultural, social or sporting level … consequently, last July we began studying the project with the Fondazione per l'Innovazione Urbana.
Why Centro Borgo?
Centro Borgo was the first shopping center to be build in Bologna, in 1989. In underwent significant restyling in 2015 when IGD wanted to make the spaces more welcoming and engaging.  Centro Borgo is located in a neighborhood with more than 40 thousand residents who have always experienced the shopping center as a place to do your daily shopping and meet with friends or for work.  As it is in the middle of a populous neighborhood, over time it has increasingly become a local point of reference, also as a result of the continuous work done together with the Quartiere Borgo Panigale-Reno.
…and why the Fondazione per l'Innovazione Urbana?
We chose Fondazione Innovazione Urbana because it is the best partner to develop engagement projects in Bologna with: because of its public nature, its a super involved organization and recognized locally as it has been working on the complex idea of partecipatory budgeting (PB) for years.  Working with this type of organization is not typical, but having them by our side from the inception reassured us that our project is valid.
What steps did you take to develop Social Borgo?
It all started in July with a study done in order to understand the neighborhood's needs conducted by observing the activities and traffic flows inside our Center, interviews and discussions with mall retailers and shoppers; subsequently, in November, after holding a press conference to present the project, we held a meeting on November 25th which all citizens were invited to attend either in person, at the town hall style meeting, or by submitting a form online, in order to share their ideas.  After looking at the feasability of the 15 proposals submitted, together with Fondazione per l'Innovazione Urbana and the Quartiere Borgo Panigale-Reno, at the beginning of the year we held a co-planning workshop which, once again, called for the direct involvement of all residents in order to assess the validity of the different ideas and define the relative proposals.
Who can use these new spaces for socializing?
Single neighborhood residents, structured or informal groups, as well as associations, cultural organizations will all be hosted at Centro Borgo … the goal is to provide a place for the promotion of valuable intergenerational, intercultural, and environmental initiatives. They will be open to everyone who wants to participate, even those just strolling through the shopping center.
It will be a very sought after space…
That's the idea. For this reason we are currently in the process of defining a governance model to use to manage the Center's space.  The wealth of ideas that emerged lead us to believe that this is a great opportunity for Centro Borgo, to turn it into a place for meetings, culture and leisure time, increasingly capable of meeting the community's needs.  We are not just parachuting a new format developed at a desk, we are giving the community a place where answers to its needs and wants can take shape.
When will the first projects start?
The kick-off day is March 2nd. We invite truly everyone to follow the initiatives on Centro Borgo's website, FaceBook and Instagram.
We are curious: can you give us a preview of the projects that were selected?
Of course. Below is a complete description of the 8 projects:
mini computer training courses, which will also touch on the relationship between kids and videogames;
remedial IT course for "late digital bloomers" and foreign nationals;
study and after school activities;
a course on healthy lifestyles and how to approach retirement;
workshops involving pottery making and decoration for the physically challenged in order to promote social inclusion and overcome prejudice;
creation of a space where a group of break dancers can meet with a final introductory performance;
demonstrations and workshops with local artesans;
informal meetings for new and expectant mothers.
Share