FFO at record level, above guidance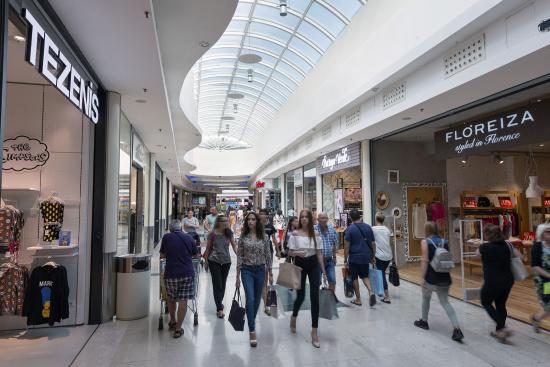 With the 2018 results, IGD delivers on all the targets in the 2016-2018 plan
Thanks to the increase of 9.2% in rental income, which also benefited from the expanded perimeter, and the policy to maintain control of direct costs and general expenses, IGD's results for 2018 show a core business EBITDA that rose 12.4% to €113.7 million, with an EBITDA margin of 71.9%, an increase of an impressive 220 basis points compared to 2017.
The improved operating performance is also reflected in the FFO which reached a record level of €79.7 million in 2018, an increase of 21.4% with respect to 2017 and above the 20% forecast in August.
In terms of the financial profile, IGD's results are also convincing with the Loan-to-Value coming in at 45.8%, well below the maximum expected of 50%, and financial expense falling from €34.3 million in 2017 to €32.5 million in 2018.
The net profit, however, fell from the €86.5 million recorded in 2017 to €46.4 million explained mainly by writedowns and fair value adjustments which in 2017 were positive for €23.9 million versus the negative €30.3 million recorded in 2018. The latter is, however, not a source of concern as the difference represents 1.3% of the overall value of IGD's real estate portfolio which at year-end 2018 had a fair value of €2,412.15 million thanks also to inclusion of the four malls and the retail park acquired in April for €195.5 million.
| | | |
| --- | --- | --- |
| Core business EBITDA |  € 113.7 mn | +12.4% |
| Core business EBITDA margin |  71.9% | +220 bps |
| Group net profit |  € 46.4 mn | -46.3% |
| Funds From Operations (FFO) |  € 79.7 mn | +21.4% |
| Loan-to-Value |  45.8% | < max. level of 50% |
| Core business revenues | € 151.8 mn | +9.2% |
Share