In 25 Shopping Centers of IGD SIIQ begins the "Grande Concorso "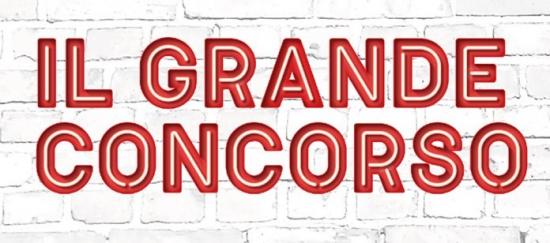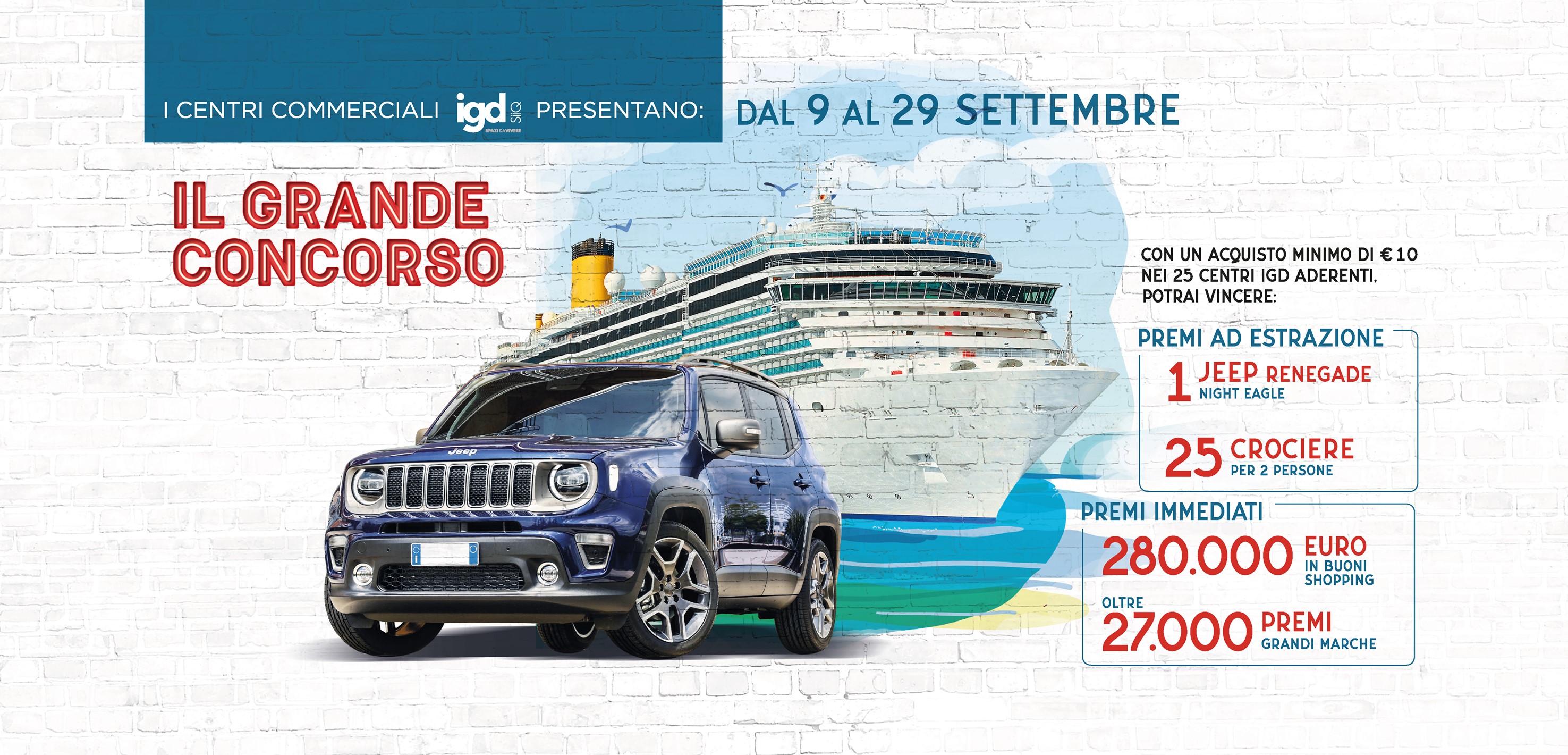 The "Grande Concorso" ("The Great Contest") started on 9 September, and will continue until 29 September.
An important initiative, involving 25 shopping centers distributed in 10 regions throughout the national territory, with a geographical range between Trentino Alto Adige and Sicily.
The "Grande Concorso", a project conceived by Igd Siiq and organized by Proxima Spa, is offering a significant jackpot of € 480,000, with the collaboration of important retail sector brands such as Henkel Bref, Valfrutta, Amen and Roberto Alimentare.
To participate, customers must make purchases for at least € 10 at participating shops of the 25 IGD's Centers. In this way they will be able to win over 27,000 awards of important brands, € 280,000 in shopping vouchers, 25 cruises for 2 people and 1 Jeep Renegade Night Eagle MY 2019.
The realization of an important commercial project throughout Italy, coordinating the Centers with a unique strategy, represents an important step for Igd Siiq. The objective of this commitment is to gratify all visitors and tenants present in the malls, with an initiative of strong appeal.
The 25 shopping centers involved are:
Share