The Chief Executive Officer's Point of View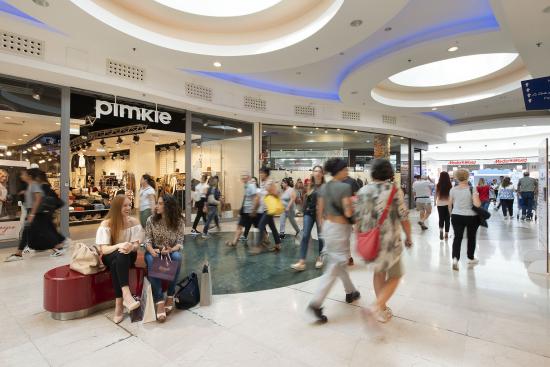 Dear Shareholders,
the new Business Plan for the three-year period 2019-2021 aims to consolidate our leadership in the Italian market and give further solidity to our financial structure.
As 2018 draws to a close so does a decade of intense growth which peaked with the acquisition of a portfolio of five strategic assets, for around €200 million, that closed in April.  Looking back at the path we followed it becomes clear that we used all available levers to help IGD gain an extremely strong market position with investments of more than €1.2 billion: we completed a pipeline of projects, primarily new openings, which amounted to around €820 million and closed an additional €420 million in acquisitions, taking advantage of interesting opportunities to purchase shopping centers already generating revenue.
The growth was healthy and profitable as shown by the Funds from Operations, FFO, which in the last four years has more than doubled, allowing us to pay consistently higher dividends to our shareholders, while reducing our debt ratio by more than 10 percentage points.
The last ten years also represent an important test period, given the challenges posed by the market environment. Just think of the 2008 global crisis, and the one in 2011, which brought the spread on Italian bonds to 574 points, or the austerity measures introduced subsequently by the Italian government which resulted in a brusque drop in consumption and higher taxes on assets: IGD passed several "stress tests", proving that it has solid roots, clear ideas about how to ensure sustainable revenue and the discipline needed to reach its targets.
Why am I making this premise? Because today it is not a given that a company should risk presenting a Business Plan in an environment of extreme change: transforming consumer models, technologies that change the rules of the game, volatile financial markets, uncertainty about the new government's economic policies, to mention only the most important changes underway.
In this sense our Plan is courageous. It's a courage that draws strength from the experience and knowledge that we have matured over the years during which we grew a lot, but during which we also become more solid and tougher.
Over the next three years we do not plan on making new acquisitions, which would require gathering fresh resources from the market: we think we have already reached a size adequate enough to ensure a competitive position.  No leader, however, can sit still at a time when changes as profound as the current ones are underway.
The new Plan is, therefore, focused on the careful work we will do on our portfolio in order to further improve the quality and ensure that it is in step with the changing shopping experience, with a shopping center that is becoming increasingly "social".
In order to reach these targets, IGD developed a strategy that leverages on three pillars.
Firstly, we will look for innovative solutions and pursue operating excellence in everything we do, certain that this approach will provide significant benefits, above all, in commercial terms, and with respect to marketing and sustainability.
Secondly, we will strive to further improve the quality of our properties, strengthening the competitive positioning through careful asset management. The strategic agreement reached with Coop Alleanza 3.0, our biggest tenant, is, therefore, crucial.  Based on the agreement the leases for 18 hypermarkets will be revised completely and the average duration of these same leases will be extended to 18 years.  The agreement also calls for the remodeling of 5 out of the 18 hypermarkets with the possibility of expanding the space used by the respective malls.  Thirdly, we will focus on strengthening our financial structure: we will, in fact, pursue rigorous financial discipline and optimize the allocation of capital through asset rotation, in order to bring the Loan-to-Value below 45% and, at the same time, the Interest Cover Ratio to around 4 times. We also estimate that we will be able to keep the cost of debt in a range of between 2.4% and 2.7%: a level, therefore, that is lower than the previous Plan's average.
We will invest approximately €90 million in our portfolio in the three-year period, over one third of which – namely €35 million – will be used for restyling, while another €26 million will be used to complete development projects, basically the Porta a Mare project in Livorno, and €30 million to maintain the high quality and safety of the assets. A large part of the latter investments will be done on a strictly voluntary basis like, for example, the more than €11 million that will be used to further earthquake proof our centers.
We expect that overall these initiatives will fuel a CAGR of around 2% in rental income and of around 3% in Funds from Operations. These are ambitious targets: many of these investments are not being made in order to cause a direct increase in tenants' rent, but are key to maintaining the appeal of the shopping center and, lastly, the appraised value of the property.
Based on the above, we can confirm the policy to provide our shareholders with an attractive dividend that is sustainable over time. As a SIIQ, IGD must distribute 70% of the income generated by exempt operations to its shareholders.  If we use the dividend paid for 2017, 50 euro cents, as a point of reference it becomes clear that at current prices IGD could provide an interesting yield.
I began by calling this Plan courageous:  it most certainly is as the challenges of the market environment are significant.  That said, it is a Plan with limited risk. Just think, the residual development work to be done on the Livorno project is limited in scope, while the authorization process for restyling projects is typically relatively quick and simple.  The agreement reached with  Coop Alleanza 3.0 also improves the visibility and sustainability of a large part of our revenue, creating the possibility to rethink the space dedicated to the malls and hypermarkets in five centers in light of the new vision of shopping centers.  These remodeling initiatives are not experiments for us:  we are confident that we will replicate the good results, in terms of higher footfalls and sales, that we achieved in the two centers that were remodeled over the last three-year period, namely Afragola and Ascoli Piceno.
I think, therefore, that this last exercise in planning truly reflects our philosophy to be farsighted, to have an integrated vision of shopping center management and ensure visible and recurring cash flow over time, which will allow us to remunerate those who believed in IGD's Business Plan and invested in the company.
Lastly, we look with satisfaction at the results achieved in the first nine months of 2018, which show an increase in the FFO of 21.5% based on which we can confirm the target for growth in FY 2018 of more than 20%.
I am sure that the track record we have established over the years relative to our ability to define and deliver challenging strategic targets will also provide this new Plan 2019-2021, which we will be presenting to investors in different international financial centers over the next few weeks, with credibility.
Claudio Albertini
IGD's Chief Executive Officer
Share