IGD launches Waste2Value, an innovative circular economy project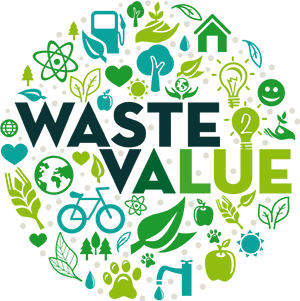 The Waste2Value project was launched on March 28th at the Centronova Shopping Center in Villanova di Castenaso (in Bologna province), which is included in IGD's Italian portfolio under a master lease agreement. This center is visited daily by around 8,000 shoppers. 
The transformation of food waste (namely orange peels and coffee grounds) collected from the bars and restaurants found inside the center into new products gave birth to a new initiative aimed at reducing waste, promoting sustainability and circular economies in the region.
A useful transformation process based on the collaboration between partners
The food waste products from the mall will be transformed into a soil amendment, a natural fertilizer which will be used to maintain the green zones inside the shopping center and a few vegetable gardens managed by local communities, in a composter located outside the Center. Testimony to the relationship with the local community, the composter is in bins designed by Hazkj, a young Bolognese artist.
Ample stakeholder involvement
A number of different parties are involved in the initiative:
on an institutional level: the Emilia-Romagna Region, ATESIR (Agenzia Territoriale dell'Emilia-Romagna per i Servizi Idrici e i Rifiuti), as well as the municipality of Castenaso;
as project sponsors: IGD SIIQ, Coop Alleanza 3.0 and Camst Group, through its food&beverage activities inside the Center;
the social cooperative "La Fraternità", thanks to which a challenged individual will join the workforce, collecting and transferring the waste products to the composter
the project supervisor, Impronta Etica a (non-profit organization which promotes Corporate Social Responsibility (CSR), of which IGD is a member).
How the project was born
Waste2Value is the end result of a step-by-step process of conceptualization and prototyping carried out after two hackathons, namely creative marathons in which approximately 80 students and university researchers participated.
The inauguration: an important moment for the entire community
During the inauguration on 28 March 2023, a few elementary school students from Castenaso and the volunteers that take care of the community vegetable gardens, went through the whole cycle of gathering the waste to transferring it to the composter. Leaders from the different partner organizations were also present (the Mayor of Castenaso and the Director of Atersir).
IGD's role
Well aware of the key role that the shopping center can play in reducing waste and promoting a circular economy, IGD became one of the sponsors of the Waste2Value project which is very consistent with the policies expressed in the 2024 Business Plan and the 2030 ambitions. The commitment to promoting a "zero waste" center, in fact, involves both reducing the production of waste, as well as increasing the amount of waste that is transformed into new resources.
Thanks to the path of continuous improvement undertaken, today 83% of the waste produced at IGD's shopping centers is recycled.
Share