"Experience and Social Shopping Centers: the key words shaping change in the IGD shopping center"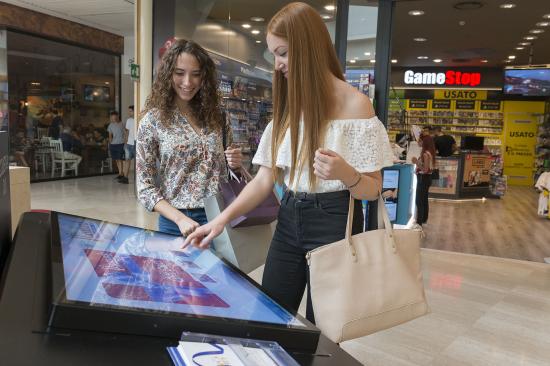 The new Business Plan 2019-2021 was built around a vison of the shopping center's role and significance that is entirely different with respect to the past. In order to change the experience and social engagement of its portfolio, IGD will implement new marketing/sustainability policies and initiatives.
We spoke with Francesco Soldi, who will coordinate the various projects called for in the Plan.     
We have seen great changes in shopping centers over time.  What direction will the next transformation take?
The presence of the shopping center, and subsequent consolidation, dates back to the '70s and '80s.  It had a single anchor, the hypermarket, in front of which the mall stores were located.  During the '90s the mall offer grew, became more specialized and the shopping center malls were annexed to the hypermarket.  In the new millennium, a range of personal services has gradually become part of the mall: it went from being simply a place you went to buy things to a meeting place, a place to enjoy a meal, go to the dentist, work out, as well as go shopping. The new model that we must adhere to takes two factors into account:  firstly, the visitor has the most important role and needs to have real experiences while inside the shopping mall; secondly, the concept of the mall as a place for social interaction has to gradually be reinforced.  This is what we mean when we refer to "Experience and Social Shopping Centers"
The idea is very clear. How will you make it a reality?
In order to create a center that is increasingly "experience oriented" we developed the "Experiences to be lived" project, which strives to transform the "I-want-to-buy" moment into a rich experience that surprises the visitor. We have already tested the project in two centers in 2018 and in 2019 it will be replicated in three more centers. We are also working to adapt the rationale and dynamics of the "social street", a phenomenon born in Bologna in 2013 which today involves more than 100,000 people worldwide, to the shopping center. We are guided, in this sense, by the conviction that the shopping center needs to be even more rooted in the community in order to instill an even deeper relationship with the local community.  We spoke before of the need to personalize the relationship with the visitor:  toward this end, we will use Chat Bot technologies to provide welcome services and assistance in real time.  We will, naturally, use a careful CRM strategy to create a unique and exclusive relationship will all the shopping center customers.
It will take a lot of work to implement this ambitious program …
We are aware of this, but our future depends on its success.  Our plan of action does not, in any case, end here.  We, in fact, want to enrich the customer journey, using Instagram in a structured way and providing opportunities for interactive communication through the use of multi-media totems in all of IGD's centers. We also plan on putting charging stations for electric cars in an impressive 20 centers.
What will you do to create a link between online and offline purchases?
We already have lockers at two of our biggest centers, Centro Sarca in Milan and Tiburtino in Rome: we will most definitely expand the use of this service.  In terms of marketing we will strive to establish more direct communication channels with the mall tenants, in order to systematically identify and provide effective, innovative omni-channel services.
Is entertainment part of this new concept?
We believe it has a key role and helps to transform a shopping center into a "destination" center: a place that the visitor goes to specifically because of the activities or the events.  Toward this end, we will plan events focused on innovation, inclusiveness and uniqueness, including through co-marketing initiatives.
How will the mall's offering change?
It will be clear to our visitors that they can continue doing the things that they have always done in a shopping center, but with offerings that best express the new trends.  We will, in the mean time, expand the range of services provided by introducing different types of schools, doctors' offices and veterinarian clinics . We will also have spaces dedicated to the sharing economy, for co-working or retail rentals. Lastly, we also would like place a few kiosks for the pick-up of purchases made online in the common areas: this is not being done solely to facilitate logistics…
And with regard specifically to the quality of the merchandise offered by mall retailers?
There will be several changes.  As agreed with tenants, we will introduce outlet stores for those who are not looking for the latest models, but rather the best deals.  As for the food courts, there will be new trendy ideas, like more vegan and organic menus. We will also be careful to provide a valid mix of the merchandise that will no longer be sold by the hypermarkets which will be increasingly more focused on fresh food and grocery.
How do you transform e-commerce from a threat to an opportunity?
We will pay great attention to this, also: we, in fact, would like to increase the number of tenants that were originally present solely online and would like to open up physical stores in our malls.
In terms of sustainability, which themes are part of this new vision of the shopping center?
There is a green theme that is shared by all our centers which relates to reducing consumption and waste, as well as promoting circular economy initiatives.  As for the social aspect, we will be careful about the type of events planned as we want to continue to foster the sense of inclusiveness for which IGD has always been known; we will also focus our attention on measures which promote the "wellbeing" of the shopping center.  Lastly, it is important for use to involve the Millennials in the definition of the shopping center guidelines for the next ten years: toward this end, we will use tools, like focus groups, to understand the views of people between the ages of 18 and 30.
In closing, just out of curiosity could you tell me how your pay-off "Spaces to be lived in" fits with the new Shopping Experience and Social Center concept?
We introduced the payoff "Spaces to be lived in" with our logo in 2011, already seven years ago, in order to ensure that out shopping center visitors were aware that not only would they be able to make purchases in our centers, but they would also find spaces dedicated to cultural experiences, entertainment, as well as ways to spend your leisure time. What can you say? We created a pay-off which, at that time, was very innovative.  Now the payoff is even more significant and for this reason our marketing plan is key to the execution of our Business Plan.
Thank you sharing the new vision and your plans with us.  
Buon lavoro.
Share