Sustainability report 2015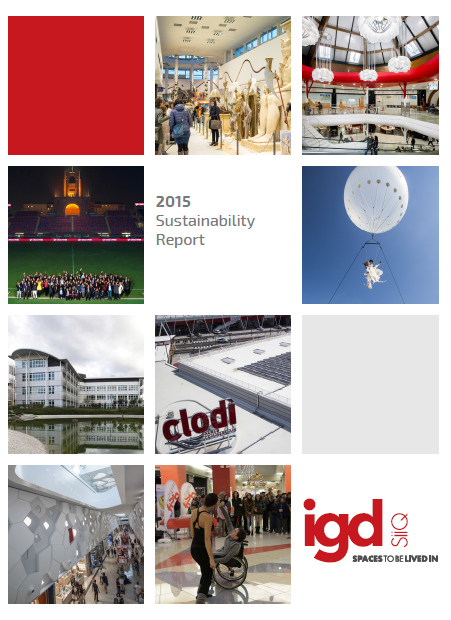 The Board of Directors of IGD examined and for the first time formally approved the sixth sustainability report, for the financial year 2015.
The approval of the Sustainability Report by the BoD is a further indication of the Board's full commitment and of the ever greater integration between economic and social-environmental rationale. This type of approach forms the basis of the 2015-2018 Business Plan, where sustainability represents one of the 4 cornerstones of IGD's business.
The main news worth mentioning are:
Inauguration ot the first IGD structure equipped with a photovoltaic system (Clodì retail park, in Chioggia, Venice);
Good feedback and appreciation for "Happy Hand in tour", an event focused on inclusion;
Strong focus on innovation with a specific project;
Obtained international awards regarding sustainability.
Share