Sustainability report 2013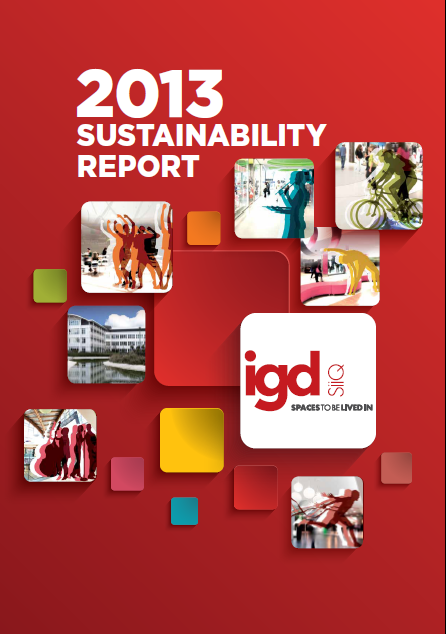 IGD announces the publication of the fourth edition of the Corporate Sustainability Report for 2013.
The journey leading to the inclusion of the concept of social responsibility in the 2014-2016 Business Plan was completed in 2013. The 2013 Corporate Sustainability Report summarizes the results achieved with respect to the three strategic priorities.
Increase in the quality and the efficiency of the shopping centers
Interpret the needs of a changing environment
Reinforcement of the concept "Spaces to be lived in".
Share