Sustainability report 2010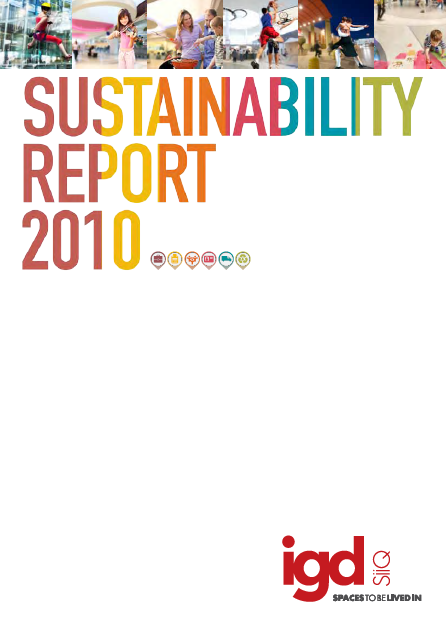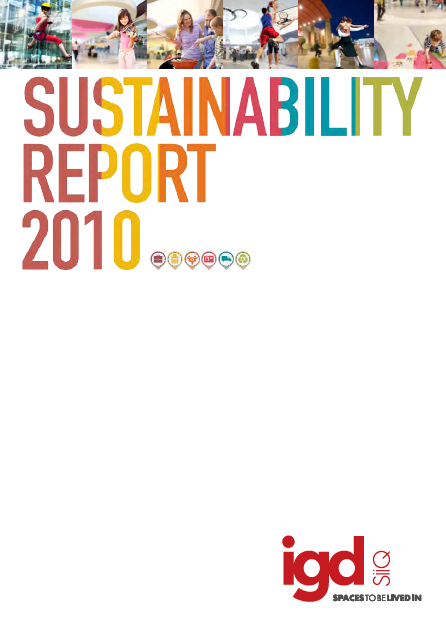 IGD presents its first Sustainability report for 2010 with the aim of providing our endeavours with a method, a standard and precise targets.
Sustainability has always been an integral part of our way of conducting business. The roots of our culture lay deep within the grounds of cooperation, in those principles that have inspired IGD with a balanced business model and a long term growth strategy. This important legacy has made it somewhat natural for us to pay a great deal of attention to our stakeholders' requests.
Share