EPRA Gold Awards assigned to IGD also for the 2020 financial statements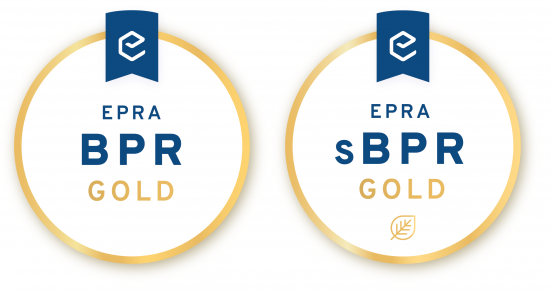 IGD is proud to announce to have received two important international awards from EPRA (European Public Real Estate Association) for the level of compliance with the EPRA Best Practices Recommendations, which represent the highest European standards for transparency, comparability and reporting of key business performance indicators.
For the fourth year in a row IGD received the "EPRA Best Practice Recommendations (BPR) Gold Award" for its 2020 Consolidated Annual Report and for the seventh consecutive year the "EPRA Sustainability Best Practice Recommendations (sBPR) Gold Award"  for its 2020 Corporate Sustainability Report.
The two awards testify our constant commitment to increase the transparency and comparability of our financial and sustainability disclosures for the benefit of investors, the financial community and all our stakeholders".IGD è orgogliosa di comunicare che è stata insignita di due importanti riconoscimenti internazionali da parte di EPRA, l'associazione che raggruppa le principali società immobiliari europee.
For more information please visit EPRA website.
Share