2016: the best numbers ever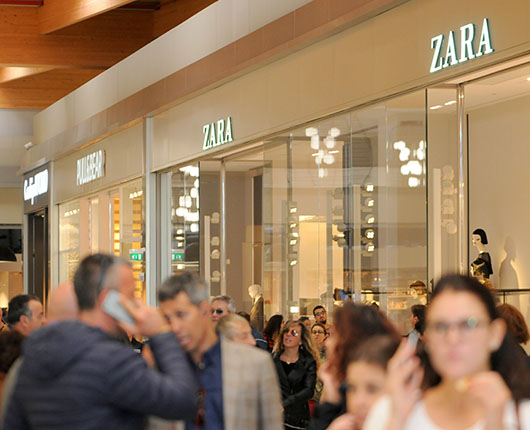 IGD reported record economic-financial results in 2016 which drove generalized improvement of the key performance indicators.
The last shopping centers to be included in the portfolio contributed substantially to the increase, as did organic growth, thanks to the high occupancy rates and the higher rents obtained in the revised leases.
Operating profit rose: the increase in revenue was obtained while maintaining strict cost control.
FFO was up by 18.9%, which means that the generation of operating cash flow exceeded expectations as the Company had provided guidance of around +15-16%.
The growth shown in the income statement was achieved while maintaining, at the same time, rigorous financial discipline: the Loan-to-Value continues, in fact, to be well below 50%, indicated in the Business Plan as the high for the period 2016-2018.
Lastly, the Group's net profit rose by almost 50%.
In light of these healthy fundamentals, the Board of Directors proposed the payment of a dividend for 2016 of 45 euro cents per share, an increase of 12.5%.
| | | |
| --- | --- | --- |
| Core business EBITDA | 94.9 € mn | +11.6% |
| EBITDA margin freehold | 78.7% | +150 bps |
| Group's net profit | 68.3 € mn | +49.7% |
| Funds From Operations (FFO) | 53.9 € mn | +18.9% |
| Dividend per share proposed | 0.045 € | +12.5% |
| Portfolio Market Value | 2,178 € mn | +4.6% |
| EPRA NNNAV per share | 1.29 € | +3.2% |
| Loan-to-Value | 48.3% | < max. threshold 50% |
| Core business revenues | 136.8 € mn | +8.4% |
Share