FFO shows continuous growth in the first half of 2019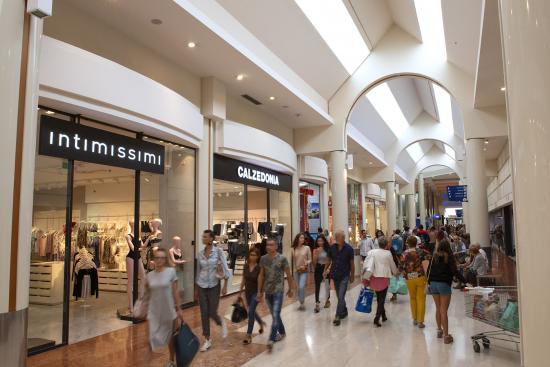 Satisfactory operating and financial performance in a challenging environment.
Significant contribution from the recent acquisitions.
Net profit affected by changes in fair value.
Independent appraisers reduce the portfolio's market value by less than 1%.
Rental income increased 4.4% in the first half to €77.3 million driven primarily by the contribution for the entire first half of 2019 of the assets that became part of IGD's perimeter in April and May 2018: the portfolio acquired from Eurocommercial Properties and the extension of the shopping center in Crema. Like-for-like, Italy fell by 0.6% due primarily to malls (-0.9%).
Core business EBITDA rose 13.1% to €62.9 million as a result of higher net rental income and, for €5.1 million, the impact of IFRS16 application. Net of the new accounting standard, the growth in core business EBITDA would have reached 4.0%. The core business EBITDA margin came to 78.2%, with a freehold margin of 80%.
Net financial expense fell by around €600 thousand or 3.7%, net the €1.0 million impact of IFRS16 application, to €16.4 million thanks above all to the bond repayment of €124.9 million made on January 4th.
FFO, therefore, showed further growth, rising 7.6% against the first half of 2018 to €41.8 milion.
The Group's net profit reached €7.1 million, lower than the €34.8 million recorded in the first half of 2018 due mainly to the change in writedowns and fair value adjustments which were negative for more than €38 million in the reporting period, versus a negative impact of around €2.6 million in the first half of 2018.
Based on the independent appraisals, the market value of the IGD Group's real estate portfolio at the end of June reached €2,388.3 million, a decrease of 0.99% compared to the €2,412.15 recorded at the end of December 2018.
Application of IFRS16 on leasehold properties had an impact of €61.21 million bringing the total of IGD's leasehold portfolio to €2,499.54 million.
The EPRA NNAV, lastly, fell by 5.8%, to €10.78: a change that reflects the full effect of the €0.50 dividend paid in May.
| | | |
| --- | --- | --- |
| Core business EBITDA  |  € 62.9 mn | +13.1% |
| Core business EBITDA margin |  78.2% | +610 bps |
| Funds From Operations (FFO) |  € 41.8 mn | +7.6% |
| Loan-to-Value |  48.2% | < max level of 50% |
| Net Rental Income |  € 68.6 mn | +13% |
Share