An integrated approach which takes into account its stakeholders' needs
As far back as 2010, we decided to embark on a structured sustainability process. We are convinced that adopting sustainability criteria is the only way in which to pursue long-lasting growth in the retail real estate sector and we are aware that social and environmental responsibility has become an increasingly important requisite with our stakeholders.
We are committed to sharing social responsibility best practices with the real estate world, by participating in debates at national and international level. In 2018 we bacame a member of the EPRA Sustainability Committee as the sole Italian company.
Materiality analysis
This analysis was carried out in 2017 and led to 5 macro-issues being defined and 17 issues being identified, 13 of which were material and 4 important, which represent IGD's priority areas of action on sustainability issues.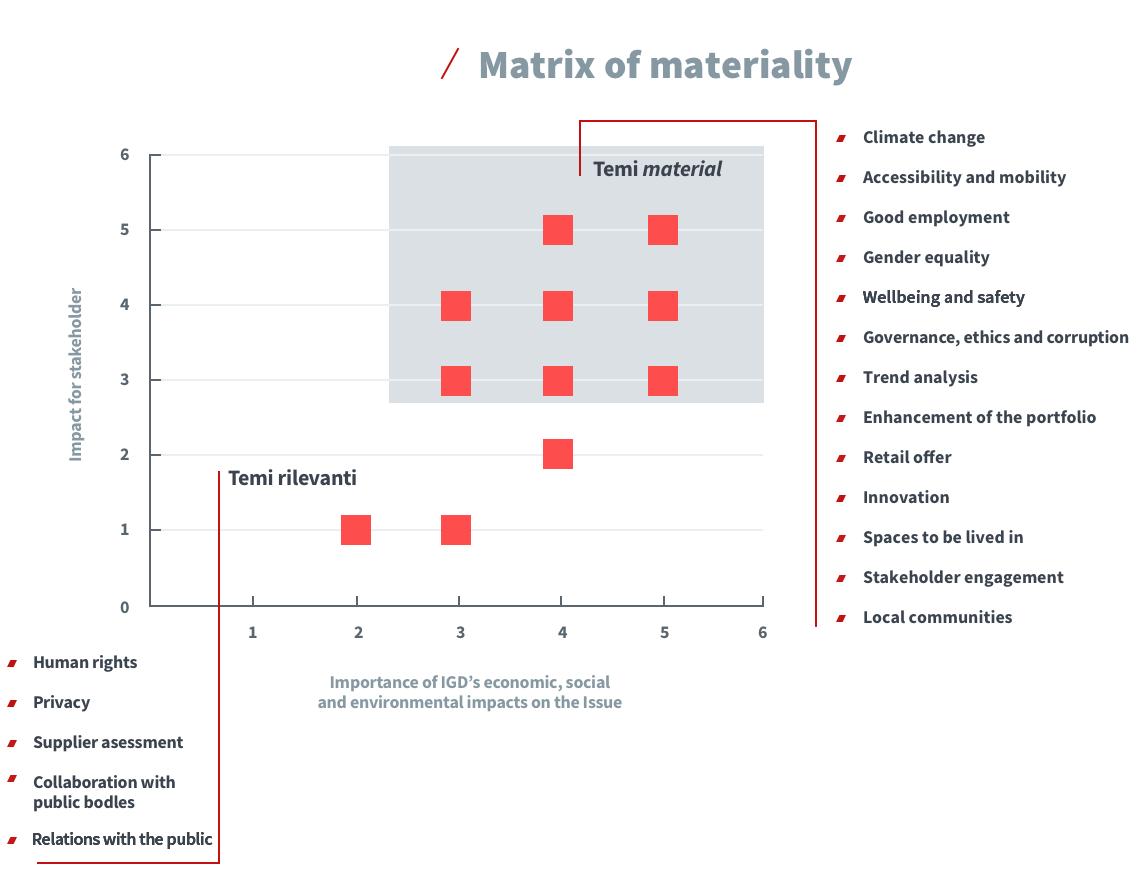 FIND OUT MORE